eBdesk eXpert Knowledge Management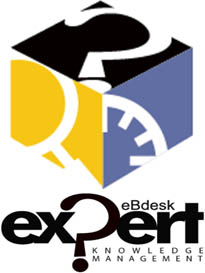 Knowledge are facts or ideas acquired by study, investigation, observation or experience. Knowledge Management (KM) is integrated aproach of identifying, capturing, retrieving, sharing and evaluating enterprise information assets (explisit, embedded, or tacit knowledge). Knowledge consists of both content (data and information) and context (perspective that give meaning to content). A context creating relationship is required to derive a valuable insight from the content.
eBdesk eXpert Knowledge Management consists of knowledge based processing tools that collect, process, analyze information to be disseminated as knoweldge. It comprises of information process approach based on information format, structured and un-structured.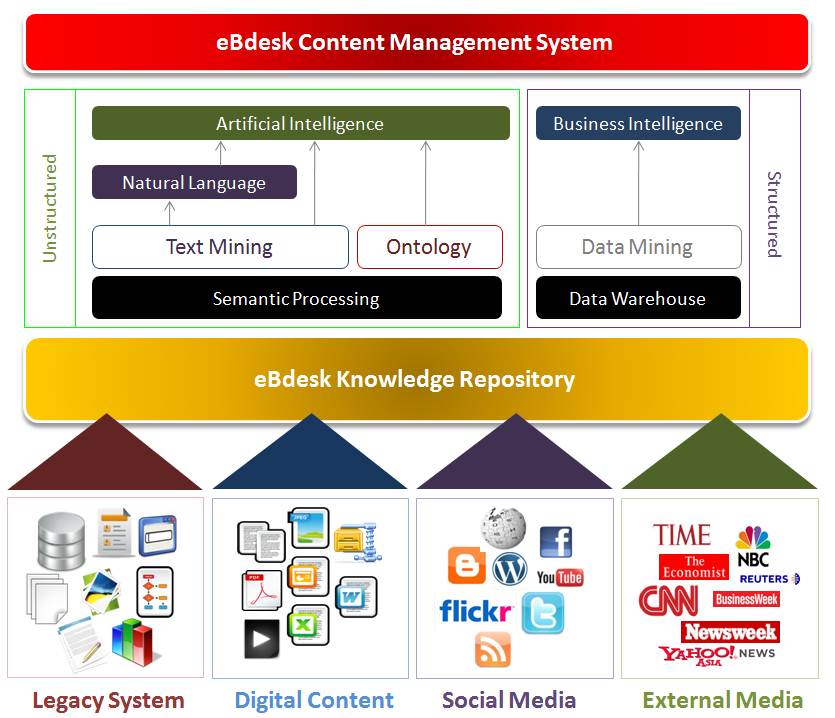 FEATURES

eBdesk eXpert provides various of tool to deliver a comprehensive knowledge management solution:
Collection : clipper, crawler, social media plug-in, able to be integrated with other datawarehouse platform, etc
Processing : indexing, issue ranking, semantic processing, natural language processing, relationship detection etc
Platform : running on Java framework, comprehensive API for developer, multi platform implementation etc
SENTIMENT DETECTION
Implementation of natural language processing to bring content meaning
DASHBOARD
Analysis summary to deliver comprehensive 360 degree knowledge representation